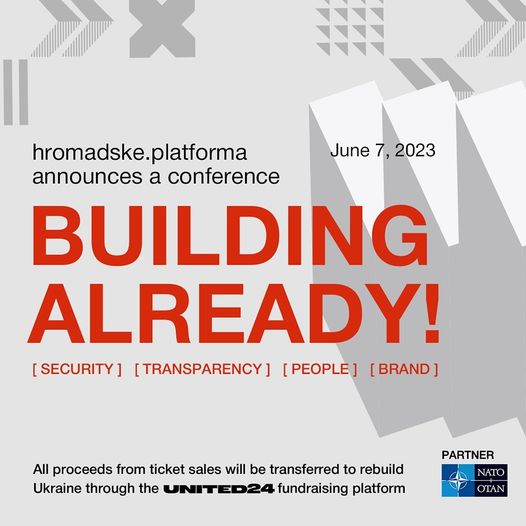 On the occasion of their 10th anniversary, hromadske has announced an exclusive conference on rebuilding Ukraine, "BUILDING ALREADY!," with their main partner NATO.
On June 7, experts and opinion leaders will discuss the new reality that awaits both us and the world after the war; life after victory, and what challenges to prepare for.
100% of the funds from the sale of tickets will be transferred through UNITED24 to the Rebuild Ukraine direction.
You can participate in the conference, here: https://prt.mn/rvazXO5064