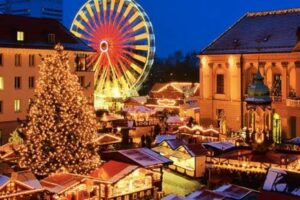 The State Labor Office draws attention to the fact that the operation of high-risk facilities: attractions; pressure equipment, including for hot cooking, must be carried out in accordance with the manufacturer's operating instructions and labor protection requirements.
Note that the legislation in the field of labor protection provides the entity with permits for high-risk work and operation of machinery, machinery, high-risk equipment. Compliance with the requirements specified in the permit is a guarantee of life and health of workers and residents of local communities.
Warning! The entity is responsible for the proper condition and safe operation of the facilities.
During the operation of high-risk facilities, the entity must implement measures aimed at reducing the risk of accidents, emergencies and emergencies, including the following:
– appointment of persons responsible for the safe operation of high-risk facilities in good condition, as well as repair and maintenance workers;
– training and testing of personnel on occupational safety, as well as on taking action in case of a possible emergency or emergency;
– development, approval and provision of employees with instructions on labor protection by professions, types of work;
– establishment and observance of the procedure for conducting expert inspections, periodic maintenance, repairs, technical inspections of high-risk facilities;
– ensuring control over the performance of responsible employees and service personnel;
– ensuring fire safety and electrical safety;
– maintenance of free territory, sufficient for entrances to the objects of emergency and rescue technical means.