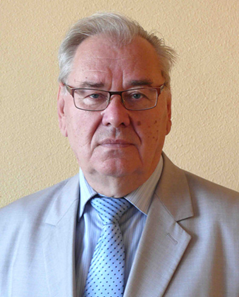 Rozen Viktor
Head of the Department
Doctor of Technical Sciences, Professor
The department prepares bachelors and masters (by professional and scientific direction) of full-time, correspondence, and accelerated forms of education under the educational program of training " Engineering of Intelligent Electrotechnical and Mechatronic Complexes" – one of the most competitive specializations of technical universities of Ukraine.
Training of specialists is carried out based on computer technologies in the field of automated control systems (in general, electrical complexes). The department has the highest IV level of accreditation and trains Doctor of Philosophy.
Graduates of specialization are prepared for design, research, and operation of electromechanical automation systems of objects of various industries, transport, agriculture, and other fields of activity in the field of electromechanical automation systems of general industrial mechanisms and complexes (systems based on electronic mechanical devices with computer control).
Department website: http://aemk.kpi.ua
E-mail: auek@ukr.net
Address: 03056, Kyiv, street Borshchahivska, 115, building 22, room 406
Phone:  +38-044-204-82-25