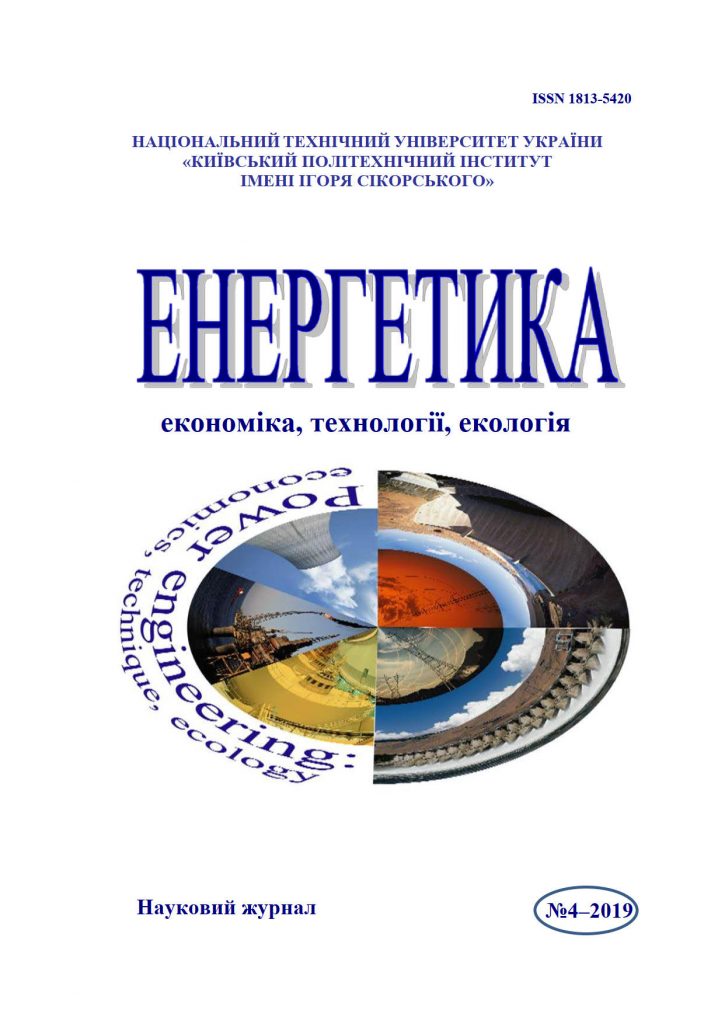 The journal "Energy: Economics, Technology, Ecology" is a scientific professional publication of Ukraine in the field of technical sciences. Research area – energy and energy efficiency.
Registration number of the certificate of state registration of the printed mass media KV № 4135 dated March 30,
2000. Scope of distribution: national.
Category of readers: scientists, specialists in the subject of the journal, graduate students, students.
Frequency: 4 times a year.
Year of foundation: 2000.
ISSN: 1813-5420 (Print), 2308-7382 (Online).
Magazine website: energy.kpi.ua
View CURRENT ISSUE
Founder of the National Technical University of Ukraine "Kyiv Polytechnic Institute". Published by the decision of the Academic Council of NTUU "KPI".
Editor-in-Chief Yu.I. Yakimenko
The journal is included in the List of professional publications of Ukraine, which may publish the results of dissertations for the degree of Doctor and Candidate of Sciences in accordance with the Resolution of the Presidium of the Higher Attestation Commission of Ukraine of July 1, 2010. № 1-05 / 5.
Magazine included until:
NBUV Scientific Periodicals of Ukraine database;

Ukrainian abstract journal "Source" (IPRI NAS of Ukraine);

electronic archive of scientific and educational materials of NTUU "KPI" ELAKPI;

scientific periodicals of Ukraine URAN (OJS);

scientometric database RINC (eLibrary.ru – Scientific Electronic Library);

Google Scholar search engine;

Open Academic Journal Index (OAJI), WorldCat, BASE, Polska Bibliografia Naukowa, Academic Journal Index, International Institute of Organized Research (I2OR), Academic Keys, General Impact Factor, Directory of Research Journals Indexing (DRJI), Scientific Indexing Services , Cosmos impact factor, Infobase Index, Real Time Impact Factor.
Original articles of scientific, production and practical value are accepted for publication. The author has the right to present only one scientific article in one issue, which has not been published before. The results of the authors' research in the form of articles can be submitted to the following sections of the journal:
Global energy issues and energy security.

Energy of sustainable development.

Intersectoral issues and systems research in the fuel and energy sector.

Energy systems and complexes.

Liberalized energy markets.

Smart Grid systems and technologies.

Energy efficiency and energy saving. Energy management and audit.

Technologies and equipment in energy.

Monitoring, diagnostics and management of energy processes and equipment.

Economic aspects of energy.

Systematic ecological and energy research.

Environmental problems in energy
Editorial office address: 03056, Ukraine, Kyiv, 115 Borshchahivska Street, room 315
Email:  kravkpi@ukr.net (technical secretary: Kravchuk Natalia Oleksandrivna). Phone: +38 044 406-85-14